Customized solutions just for you!
Concrete Quality offers many customized solutions to suit all your needs. We have a flexible a powerful software solution, that we can easily adapt.
These are some of the custom solutions we offer:
OEM solutions
Migrate legacy data into Concrete Quality
Connect to other systems, such as batching plant software and others
Custom data export options
Add local standard's information and requirements
Add new mix design methods
Add new reports to comply with your local regulations
We are the creators and developers of our software solutions, we intimately know their features and there's nothign we can't do. Just ask!
Migrate legacy data to Concrete Quality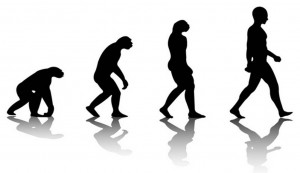 We are aware that your current data is important for you, and that without it you cannot take advantage of the statistical and analytic tools that Concrete Quality has to offer.
Therefore, we offer a migration service for your data, to incorporate them into your Concrete Quality database. You can migrate data from any format, such as:
Other databases like SQL, Access, etc.
Excel spreadsheets or similar
Web-based applications
.
This is a customized solution and it requires a special study in each case, since there are lots of different formats available. The price is calculated based on the complexity and amount of data to migrate.
For additional information you can write to:
Connecting to other systems
Concrete Quality's technology allows for the direct exchange of information between Concrete Quality and other systems. Data can be imported from and exported to batching plant systems, ERM systems, etc.
We have a proprietary interface to simplify the communications, and can import/export data in XML format, both from local files and connecting to web services. Other formats like Json can be supported upon request. A "connector" module has to be created to interface with each new system, but it's usually a simple procedure.
This connection allows batching plant manufacturers to enhance their product offer with Concrete Quality, which is the standard platform for QA/QC management for concrete production, raw materials testing, mix design calculation and optimization and reporting, at a fraction of the cost compared to a proprietary development.
Concrete Quality is the standard for information and expertise exchange in the concrete industry, and can connect producers, laboratories, suppliers, consultants and research institutions.