Import your Data from Excel
(or any other spreadsheet)
With Concrete Quality you can import all your legacy data from Excel -or any other spreadsheet- in just a few minutes! It's the most convenient way to get on board and to have a "running start" with Concrete Quality.
What you can import
We know that there's a lot of data that matters to you because it's necessary for a good QA/QC system. With Concrete Quality you can import everything you need:
Concrete samples with any number of

test specimens

(for any age)
Mix designs with any number of components, using mass or volume units
Raw materials and

samples

, with an unlimited number of

tests

for each one of them
Sieve analysis with any number of sieves and sizes (both metric and imperial units)
Besides all the data types that you can import, Concrete Quality will automatically create all references like batching plants, jobsites, suppliers, etc.
Use Standard or Customized Templates
Concrete Quality provides several standard templates that you can use to import your data. You can also customize these templates:
Move columns with a simple drag & drop gesture.
Add new columns by dragging them from the available columns list into the template.
Remove columns by dragging them outside the template. Removed columns are displayed in the available columns list.
Create customized columns for additional information like test specimens, mix design components, raw materials tests, additional sieves for a sieve analysis, etc.
Creating a customized template is easy and intuitive. It will allow you to import your data with minimum effort and in no time!
Import from any format
We know that the most popular format to store data is Excel, but you may be using a legacy system that stores data in a different format. Don't worry!
It's very likely that your legacy system can export data in CSV (comma separated values) or any other structured text format that can be interpreted by Excel. You can export your data into that format, open it with Excel, and then import it into Concrete Quality. It's that simple.
If Excel can open it, Concrete Quality can import it!
Tables inside Word or PDF documents are also a valid data source.
A clean slate
You can select exactly which parts of your data you want to import, so you don't need to worry about importing data with errors, duplicates, etc.
Simply select the rows you want to import (you can filter them or make a manual selection), copy them and paste them into Concrete Quality. Try to avoid copying duplicates and data with errors. Concrete Quality will also check for duplicates before you import new data, to make sure that you're not importing things more than once.
With Concrete Quality you can have a fresh start!
What plan do I need?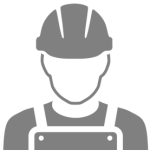 39 USD
per month billed yearly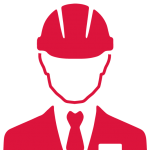 89 USD
per month billed yearly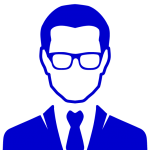 169 USD
per month billed yearly
No one makes it easier for you!
Short subscriptions: starting at one month. Try before you buy!
No minimum subscription time. No cancellation required after the free trial period.
Pay only for what you use. No obligations.
No cancellation or re-activation fees, no surprises or hidden costs.
Final price – all taxes included.
Service Conditions
Subscription plans prices are per user.

Secure payment with PayPal for monthly billings.

Upfront wire transfer payment for 12 months.
Concrete Quality, SLU is not associated with Microsoft Corporation and it's not a representative for its products. Mentions of Excel are for informative purposes only.