We are happy to announce that version 1.70 is now available! This release features a major upgrade that will make it even easir for you to work with Concrete Quality:

PROFILES!

You can now select the profile that better suits your needs:
Readymix
Precast (both light & heavy)
Advanced (same as versions 1.61 and previous)
Each profile will show you Concrete Quality's sections in a different way, more suited to each market's needs. Your data is not modified by the profile selection, nor will you lose any information when switching profiles. You can change the selected profile at any time by using the selector in the settings panel: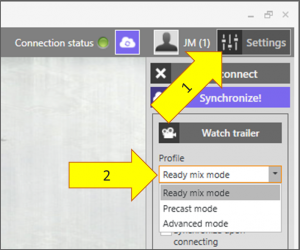 If you're used to the "old school" Concrete Quality style, choose the Advanced mode and all sections will look just the same as before.

You'll notice that the Raw Materials sections don't feature the "Samples" list while in Readymix and Precast mode. You have a simplified list of tests, plus sieve analysis tests. New tests will be assigned automatically to the Standard sample, or the first sample in case none of them is marked as standard. For new materials a new sample will be created for you when entering the first test or sieve analysis.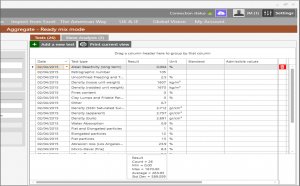 You will be able to manage individual samples if you switch back to Advanced mode. All tests and related information will be there.

Finally, some of the screens don't change with profile selection, so you'll find them just like before. Do you have any questions or suggestions? Don't be shy and leave a comment below!

0